Brexit: "The rise of isolationism"
This article is part of our focus Brexit: How a generation got screwed over. At the referendum, 75 percent of the 18 to 24-year olds voted to remain in the EU. We asked some of them, how they feel about the result and how they deal with it.
Michael, 24, from Birmingham – "I nearly voted to leave"
mokant.at: How did you vote in the EU referendum and why?
Michael: In all honesty, I very nearly voted to leave.  After a long time of being told "what was right for me" by a deluded political class, I looked for the reasons against it. I think we are naturally quite critical (perhaps a British trait), which can force such a reaction. So I considered my principles and tried to see why leaving could have a positive outcome. A part of me rationalised the housing market deflation, the possibility of real living wages and an internationally reaching union.
But I weighed this up with some of the pitfalls. I batted away the valid macro-economic arguments, and tried to find something I could relate to. I thought about the people who would be impacted by such a decision. I concluded that I was neither Leave or Remain – but a reformer. Not a violent revolution, no barricades against the the Bull Ring, but a determination to be a part of a change.
mokant.at: What's your conclusion for the result?
Michael: I voted Remain on that Thursday evening, like so many. I woke up on Friday in shell shock, like so many more. Whilst initially frustrated, I allowed my emotions to settle – even when baited by Nigel Farage's face, inflated like an excited toad. I decided I wanted to be part of the solution. Now, this may mean being part of the clean up crew. But I will stand up to intolerance when I see it, continue to travel as much of the world as I can and I will change politics – even with just one vote.
mokant.at: What do you think will happen now in Britain?
Michael: In the longterm, the UK will not suffer all that much. We have long been a nation of dodgy-dealings, so our economy will be business as usual. And as we know, after the six year reign of Gideon Oliver Osborne, that's all that matters in life. I am, however, concerned about the impact it will have on the rest of the Union. If another country wanted to have the vote, democracy should always be encouraged. If the result was to leave, then that would be respected. But it would an uncomfortable experience seeing the rise of isolationism from bitter divides. The friction of such conflicts has been something seen on this continent still too often and far too frequently.
Sadly at the moment, there appears to be little guidance from anyone at the top of the pyramid. One half is teasing out answers like Chris Tarrant on 'Who Wants To Be a Millionaire', and the other half is beating up a man on the floor of a train. What's more, if this is not resolved sooner, then the Referendum result will become an election issue. And I do not think I can take it all over again. It think it's time for a little break.
Sam Hargreaves, 23, from Reading – "Disaster for the UK economy"
mokant.at: How did you vote in the EU referendum and why?
Sam: I voted to remain in the EU for many reasons, but primarily because in a rapidly changing world, Britain should be deepening its engagement with the rest of the world not withdrawing from it.
mokant.at: What's your conclusion for the result?
Sam: My main conclusion is that a simple yes or no referendum on an issue as complex as EU membership, was not appropriate. Too many important features of EU membership like the benefits of trade harmonization and free movement became lost amongst simplistic notions of sovereignty and levels of migration.
mokant.at: What do you think will happen now in Britain?
Sam: As a British citizen studying in Austria, the vote to leave has many consequences. In the short term, the drop in the pound against the euro has affected me financially by reducing the value of money that I still have in the UK. In the long term, it is still unclear but it is possible that I will lose a number of welfare benefits as well as affect my right to work in the EU.
mokant.at: What do you think will happen now in Britain?
Sam: The consequences of Brexit depend on the leave negotiations. Britain will face a choice between maintaining access to the single market which comes with free movement and budgetary contributions, just like Norway and Switzerland; or to leave the single market completely. I worry that both outcomes will be unsatisfactory. If Britain chooses to leave the single market it would be a disaster for the UK economy and if it chooses to stay, those that voted to leave will be left extremely disappointed.
Next week we will end our focus on Brexit with Emma from Bristol and Ben, who moved from Austria to Britain a few years ago.
Titelbild: (c) Katharina Egg

---
Passend dazu…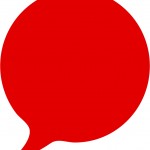 Hat dir dieser Artikel gefallen? Jetzt kannst du Supporter werden und damit unabhängigen Journalismus fördern! Wenn du über unsere neuen Artikel informiert werden willst, kannst du dich hier zu unserer Dienstagspost anmelden.