Playlist: 12 Songs You Shouldn't Listen To Alone At Night (2/2)
This is the second part of our playlist with the 12 scariest songs we have ever heard.
7. Tom Waits – What's He Building In There?
We most definitely do not want to know what Tom Waits' neighbour is building in there, thank you very much. This song might be about a dangerous psychopath living next door, or about some paranoid and intrusive townspeople ("We have the right to know"). So either way – please do us a favour and stop going nearer and nearer to your neighbour's house, Tom.

8. The Police – Every Breath You Take
Aaaaw! The sweet sound of a bedazzled lover stalker. The thing is, there's nothing less romantic than a man who tells you he'll be watching your every move. Sting himself said: "I think the song is very, very sinister and ugly and people have actually misinterpreted it as being a gentle little love song, when it's quite the opposite."
9. Archive – You Make Me Feel
This song raises quite some questions, like: Why is the guy in this video making all of our water-related fears a reality by voluntarily diving into a dark abyss? Is he really doing this with just one breath or is it a PR stunt? And, most importantly, why did a certain large cosmetics brand have to ruin the perfect eeriness of the song by using it in their ads? Still, You Make Me Feel deserves a spot on this list.

10. Fantômas – Rosemary's Baby
Imagine you've just moved into a charming new home with your loving spouse. There's just one tiny catch: You gradually discover that your husband has made some pact with a satanic cult and you are now pregnant with the devil's child. Rosemary's Baby (1968) by Roman Polanski is considered one of the greatest American horror movies ever made. Fantômas' cover of the main theme really could be the devil's lullaby.

11. The Residents – Hello Skinny
The dooming atmosphere of the song, the surreal video, the squeaking background noises, the lyrics… The residents did everything right there (if by "right", you mean "driving the listener into madness"). If the high-pitched "Hello" towards the end of the song isn't at least giving you the chills, nothing ever will.

12. Falco – Jeanny
Non-German speaking people might be confused about this Austrian eighties pop song qualifying as scary rather than melodramatic. If you understand the lyrics however, the song becomes a chilling tale of the relationship between a woman called Jeanny and a man who possibly stalks, abducts and rapes her. The story is based on a series of abductions of young women, which were taking place at that time in Vienna. That this difficult thematic is told in a slightly mocking and arrogant way from the man's point of view doesn't make it any less disturbing. When the song came out in 1985, some critics claimed that it glorifies rape. To this day, Jeanny is viewed as very controversial.

Article by Markus Füxl & Rebecca Steinbichler
Titelbild: (c) Rebecca Steinbichler

---
Page 1 / Page 2 
---
Passend dazu…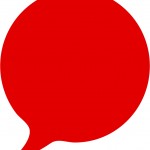 Hat dir dieser Artikel gefallen? Jetzt kannst du Mitglied werden und damit jungen Journalismus fördern! Wenn du jeden Dienstag über unsere neuen Artikel informiert werden willst, kannst du dich hier zum mokant Newsletter anmelden.