Idomeni: "We are doing our best, every day"
Dead end Macedonian border – currently a common phrase for many refugees.
A temporary tent city has emerged in the greek border town Idomeni. mokant.at spoke to Emanuel Massart, a coordinator of Doctors without Borders (MSF). We asked him to describe the current situation at the refugee camp.
mokant.at: Mister Massart, how is the situation in Idomeni at the moment?
Emanuel Massart: The updated UN-figures show that more than 13.000 people are staying in Idomeni right now. The present and biggest problem is the lack of shelter. Many people are spending their nights in little family tents, which are normally used for camping. There are people who have been sleeping in those tents for more than a month, because the "normal" refugee camps in Greece are full. The lack of alternatives is forcing people to stay in Idomeni.
mokant.at: How many helpers are taking care of those 13.000 people?
Massart: There is no specific data. There are so many UN-helpers and volunteers who are tackling the problems. About 200 people are working for "Médicins sans Frontierès" (MSF).
mokant.at: Can you tell us about the background of the refugees?
Massart: The gender distribution is almost equal; most refugees are Syrian, Afghan or Iraqi. It's notably that a lot of children are living in the camp. Around 30 percent of the people are under 15 years.
mokant.at: What kind of support are you offering to the refugees?
Massart: We, the helping hands of MSF, are taking care of providing medical supply. Additionally, the distribution and the build-up of tents is organised. Besides, so called "non-food-items" like blankets or hygiene-kits are given to the people. We are offering sanitary facilities, laundry spots, waste and cleaning management and the supply of fresh water.
mokant.at: How do you, as a helper, experience aid?
Massart: The involvement of the authorities is prolonging the solution of the conflict. Our priority is helping the refugees. MSF is one of the biggest actors in the camp and is responsible for the organisation. But things are changing. We are working together with other NGOs and all of us are doing our best every day. Two weeks ago, MSF was solely responsible for the distribution of food. Sharing this task makes it easier for us to organise our resources. At the beginning, all of this was a big struggle.
mokant.at: In your estimation, how will the situation in Idomeni evolve?
Massart: The refugees in Idomeni do not know what will happen to them. The greek authorities are trying hard to build new houses. But it is a challenge to build shelters for more then 13.000 people. MSF is one of the leading experts when it comes to the assistance of refugees. It's our duty to offer the best support. But the situation of the refugees is frustrating. They are desperate and depressed because it seems that neither now nor in the near future there will be a real alternative for them. We all don't know how and when we are going to move on.
Emanul Massart is a member of "Doctors without Borders" since six years. He is a male nurse and has been the MSF project manager at the refugee camp since one week.
 To the german version of this interview
Titelbild: (c) Alex Yallop / MSF
---
Connected topics…

More Information…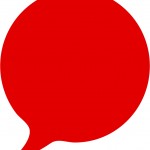 Hat dir dieser Artikel gefallen? Jetzt kannst du Supporter werden und damit unabhängigen Journalismus fördern! Wenn du über unsere neuen Artikel informiert werden willst, kannst du dich hier zu unserer Dienstagspost anmelden.