Isaiah: "You need to keep going"
The Tel-Aviv based band Isaiah talk about modern hippie music, the alternative keyboard and the current situation for musicians in Israel.
Tomar Yeshayahu and Mika Avni are the core of Isaiah. In October the Israeli ethnic folk band opened the Waves Vienna Festival and pumped out good vibes – enough for the next three days. With a lead singer who looks like a mixture between John Lennon and Jim Morrison they charmed their way into the audience's heart with extravagant instruments and a unique sound. We fell in love instantly and spoke to Mika and Tomar during their sight-seeing tour in Vienna. It was their first interview for a European magazine.
mokant.at: On the first day of the Waves Vienna Festival, I've seen you play and fell in love with your music during your first song. But what caught my attention first was your appearance on stage. Tomar reminded me a bit of Jim Morrison. It is not the first time you hear this, I assume?
Tomar: No, no, I heard some names, but not Jim Morrison.
Mika: That's a compliment, a big one.
mokant.at: Who else have you been compared to?
Tomar: John Lennon (laughs), because of the glasses.
Mika: They say that all the time.
Tomar: Music-wise, they say I sound like George Harrison.
mokant.at: I noticed another specialty. Mika, you play a unique Instrument, what is it?
Mika: Ya, its called Harmonium and it's really common in India. It was Tomar's idea going for this kind of sound. At first we only used a keyboard, but then my sister went to India, so he asked her to bring Harmonium to Tel Aviv. That's how we got hold of it.
mokant.at: Is it famous in the Middle East?
Mika: No, not so much.
mokant.at: Its use is not very common in the modern music industry and so is your sound. It reminds me of the late 60s. What's your influence?
Tomar: Everything! It's all mixed up, our influences come from both music and life. In this particular album I wanted to put together all my influences, which is world music from Pakistan, Greece or Israel, some famous Israeli singers and songwriters, the Beatles and all of the 70s sound.
mokant.at: Your music sounds peaceful and words like "fears", "regrets", "earth" and "freedom" can be found in your lyrics. Is there a political massage?
Mika: No, it is not political.
Tomar: Why do you ask? Why do you think it might be political?
mokant.at: I don't mean "political" as in referring to actual Israeli politics or parties. It's more like your sound reminded me of modern hippie music, if you can say that.
Tomar: Maybe, at the bottom, you are right.
Mika: I don't think that our music is political, it is just personal.
mokant.at: We already talked earlier about the festival scene in Israel…
Mika: Yeah, we have these two festivals in Israel. There is one in the North and another one in the Negev (desert in Israel, editor's note) which is really big, it is the biggest and oldest.
mokant.at: What about concerts? Do you play a lot in Tel Aviv?
Tomar: Yeah, of course! But Israel is a very small place, so we're not touring.
Mika: I think it is the same with Vienna and Austria. No matter where you go, you can drive back home.
Tomar: But in Israel it is complicated, because there are a lot of good musicians on the same spot. So you need to keep going all the time and hope that people come to your show.
Mika: The competition is really strong. Because of political and economical reasons the people are too exhausted to enjoy music orconsume culture generally.
mokant.at: I think it is the other way around. In uncertain times, people are more likely to go out, consume culture and listen to music. I think the trend is going towards increasing entertainment to forget about reality or what else is going on – escapism. Don't you think so?
Mika: Maybe it is the other way around in Israel, because the situation is constant. It is not like in Vietnam, one war and then it's over. And I guess it also has to do with the economic situation, maybe.
Tomar: It is different, because like she said, it's been going on for a long time. Every year you have a war.
Mika: Like in this summer, for example, it was hard for artists, shows were cancelled and so on.
Tomar: We have not played a single show because of the war and the rockets.
Mika: The big festival in the Negev, the one I told you about, almost got canceled, because it was in the area where the rockets hit.
Tomar: This situation is very difficult for us, because this is not our war, we are musicians and we just want to play and bring some love in this fucking war.
Mika: In Tel Aviv there is a vivid music scene, but it is hard to reach out of the city. But I guess the situation is in constant development.
mokant.at: But now, you travelled to Europe. Was it just one gig in Vienna or are you going to other cities as well?
Mika: No, we just played in Vienna and at the Reeperbahn Festival in Hamburg.
mokant.at: Did you tour outside Israel yet?
Tomar: We need to arrange it, we are working on it right now. But yeah, these were our first gigs outside of Israel. No, actually we were also in Berlin in June. So, Vienna was our third gig outside of Israel (laughs).
mokant.at: How do you like travelling with the band?
Tomar: The band is technically just me and Mika, we are the stable ones.
Mika: It is fun. It is fun to see different cities.
mokant.at: One last question. Do you have a guilty pleasure song that you sing in the shower?
Mika: I love Whitney Houston. I sing "Saving All My Love" in the shower sometimes (laughs).
Tomar: Puh, that is a good question. I really don't know.
Mika: You sang Bee Gees last night.
Tomar: Yeah, that's right, Bee Gees (laughs).
Titelbild (c): Katharina Egg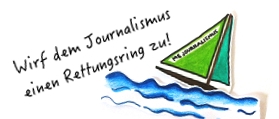 Hat dir dieser Artikel gefallen? Jetzt kannst du Mitglied werden und damit 
jungen Journalismus fördern!