The Animen: "Switzerland Is A Weird Country"
Switzerland is known for chocolate and cheese – but not (yet) for The Animen. Our interview provides a first impression of a promising young band who don't take themselves too seriously
We practically stumbled onto The Animen at our first day at the Waves Vienna Festival 2014. There was dirty rock'n'roll and there was sixties soul. There were classy stage suits and a cheeky attitude. There were haunting melodies sung by a voice that was somehow rough and smooth at the same time and reminded us of something – maybe the early Mando Diao? Or a sober Pete Doherty?
Anyway, these gentlemen from Carouge, Switzerland, attracted our attention and so we asked them for a spontaneous chat after their show. The result is a short, funny and somewhat chaotic interview.
mokant.at: It's the first time you play in Vienna. What did you like best so far?
(Somebody walks by and spills a drink onto our bags. Everyone around is either laughing or shouting angrily for the next two minutes.)
The Animen: To answer your question: That moment! (all laugh)
mokant.at: For the people who haven't heard your music yet, what are your influences?
The Animen: There are too many bands! The ones that we all like are the bands from Stax Records and probably Creedence Clearwater Revival.
mokant.at:
I don't know if you like to be compared to other bands but we thought that your singing sounds a little bit like
Mando Diao
.
The Animen:
Well,
Mando Diao
is a good band – or it was a good band. Especially the first album was cool, but it's not a direct influence for us. We all have personal influences and we listen to so many different bands. We listen to a lot of soul music for example.
mokant.at: We read on the festival program that your sound is a mixture between Franz Ferdinand and something else.
The Animen: Franz Ferdinand, really?
mokant.at: Yes, that's what it said.
The Animen: That's a band we like, but I don't think we sound like them. Franz Ferdinand is really disco. I think that's just a hook-up, to make people listen to us. Because if you tell people we sound like the Creedence Clearwater Revival, nobody's gonna give a shit about us. And also, everybody hears different things. You think the singing sounds like Mando Diao, some guy obviously thought we sound like Franz Ferdinand and once somebody told us we sound like Adam Green. And another time, a British guy came to us and said we were the best Punk band he had seen in a long time. So for him we were playing punk music, I don't know why! But we're also not an Indie Rock Band.
mokant.at: How would you describe your music then?
The Animen: Rock & Soul. We play Rock 'n' Roll from the heart and from the soul (laugh). But you're the journalists, so you have to decide and put us into boxes!
mokant.at: Okay, no boxes for you.
The Animen: Maybe in ten years, somebody will say to a band "Hey, you sound like The Animen!" and they will think "Fuck that, we don't sound like them!" (all laugh)
mokant.at: Or someone will tell the singer from Mando Diao that he sounds like you.
The Animen: (all laugh) Exactly!
mokant.at: So when did you start to make music together and how did you get to know each other?
The Animen: We started in 2008. Some of us were good friends and went to school together, so we kind of grew up together. And then we found Julian in the trash.
mokant.at: In the trash?
The Animen: (laugh) Yes, in the trash. In a shitty band.
mokant.at: So by now you've made your first record, Hi!. What is it like for young bands in Switzerland – is it hard to get popular there?
The Animen: Yeah, it is really hard because there is not a big scene, and it's really specialised. It's a weird country, because we have the Italian part, the French part and so on. I mean, we know the bands from Geneva, some bands from Lausanne and a few others from further away but we don't really get in touch with these guys. It's hard to make connections to other parts of the country, but we're one of the few lucky bands from the French part who can play in the Swiss German part, so we know many people there. I think that's the main problem in Switzerland – you spend more time searching for gigs than really playing.
mokant.at: Is it easier to get gigs in Austria or Germany?
The Animen: To be honest we don't know about Austria, as it's our first time. But in Germany, people didn't really give a shit about where we're from. They showed up to the show even though they didn't know us.
mokant.at: So where are you hoping to be in three years?
The Animen: That's too far away. But in one year, we hope that we'll be playing more shows and touring to some new countries – and recording our next album!
mokant.at: On your album, there is a picture of a big smiling mouth on the cover. Who is that?
The Animen: That's Robin, our bass player.
mokant.at: Why did you pick him for the cover?
The Animen: Mick Jagger was busy.
mokant.at: Okay, some short questions we ask every band: What's your Guilty Pleasure Song?
The Animen: The Power of Love by Huey Lewis. Dooon't need no credit card to ride this train…(singing)
mokant.at: I think I don't know this song…
The Animen: Come on! Really? It's the first song in Back to the Future!
mokant.at: Oh yes, it just didn't sound like that when you were singing it.
The Animen: Thank you! (all laugh)
mokant.at: If you had to choose one song you have to listen to forever, which one would it be?
The Animen: That's tricky, maybe something really complicated. Or something from the Beatles. Or maybe just Schni-Schna-Schnappi (singing).
mokant.at: How do you know about Schnappi? It's a German song.
The Animen: It was also popular in Switzerland!
mokant.at: Okay, thanks and good luck with your next record!
Band members:
Théo Wyser (vocals, guitar), Julien Marty (guitar, backing vocals), Philippe Schneider (drums, backing vocals), Robin Schneider (bass)
Their album Hi! (2013) is available on iTunes.
Interview by Katharina Egg and Rebecca Steinbichler.
Titelbild: (c) Charles Mugel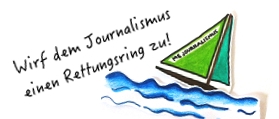 Hat dir dieser Artikel gefallen? Jetzt kannst du Mitglied werden und damit jungen Journalismus fördern!