Waves Vienna Festival: 10 Favourite Songs 2016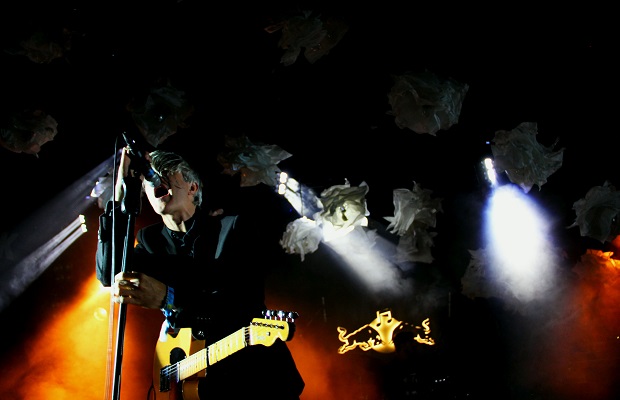 We gathered 10 of our favourite songs from the Waves Vienna Festival. With this playlist you will be the king of every house party, we guarantee it.
The Waves Vienna Festival is… special. We know, this is what they say about children who are just not fitting the norm in one way or another. In this case, it's a compliment: The Waves Vienna is the peculiar indie kid amongst all other festivals: A little bit less attention-seeking, a little bit more nerdy, and at risk of being underestimated at first glance because it doesn't define itself by displaying popular brands and products (or in this metaphor, acts). Visiting the festival basically means hopping from surprise to surprise while constantly discovering new bands, new styles, and new favourites.
Like last year and the year before that, we want to share our personal highlights with you. So here it is: Our totally subjective, incomplete, out-of-order, everchanging list of our 10 favourite songs from Waves Vienna 2016.

#1: Warhaus – The Good Lie
Rumour has it that some people don't yet know that Balthazar is one of the hottest band in the universe (you are forgiven, but do check them out immediately). Their singer Maarten Devoldere presented his solo project Warhaus: gloomy, kinky, exciting alternative rock made in Belgium.


#2: Girls Names – Hypnotic Regression
Hello post-punk, hello shoegaze, hello Belfast, hello Girls Names! Their melancholic but captivating sound will make you want to go back to the eighties (or at least to re-watch Stranger Things).


#3: The Ills – Fire Flies!
We were so amazed by this band's skills that for ten whole minutes, we didn't even realise that the vocals were missing. Or maybe missing is the wrong word: The four guys (two guitars, bass and drums) from Bratislava are so perfectly in tune with each other that they don't need to sing along to their astonishing and intricate arrangements.


#4: Schönbrunner Gloriettenstürmer – Der Duft der Liebe
Meet the only band that will manage to build common musical ground between you and your grandma. Before we could even begin to figure out whether we should hate or love what was happening on stage, we found ourselves fervently singing along to lyrics like "kiss me when the meadows are green again" or "a raindrop rarely falls alone". So deep.
#5: The Crispies – Noose 'n' Go
The dirty, fast paced rock songs from these Viennese guys sound like a mix between angrier White Stripes and faster The Kills. In their new single, Noose 'N' Go singer Tino even sounds a little bit like Liam Gallagher. While on stage at Waves, he had a little quarrel with the sound guy and later on excused himself for talking in German because he was too drunk to stick to English. But let's be honest- Oasis didn't get famous by drinking green tea and trying to be the nice guys either.
#6: Oligarkh – Rechka
Electro meets Russian folklore meets Trap. We were in awe by the powerful performance and amazing show where they projected fast cut scenes of old russian guys playing the balalaika and even older russian grandmothers dancing around in a circle behind them. These guys are hard-hitting like russian vodka. Sa Sdorowje!
#7: Smerz – Because
The Copenhagen-based electronica duo produce some gloomy, beautifully dark, spheric but still danceable songs. Their song Because will have you shaking your butt. Talking about the derrière: Who else heard "Anal is magic" during the chorus…?
#8: Karmakoma – Never Enough
On Facebook, Karmakoma mentions LCD Soundsystem and Alice In Chains as "artists we also like" and you can hear it in their music: They combine electro-synth with fast guitars. It has been five years since Does It Offend You, Yeah's last album – the world needs some fresh indietronic. Here you go!
#9: Cid Rim – Red Ocean (live)
Cid Rim a.k.a. Clemens Bacher is an Austrian producer who originally started out as a free jazz drummer. His roots are very recognizable in his music, which is a mixture between electronica and jazzy elements. We have no idea what he was talking about at the beginning of his live session – we got lost in his beautiful mustache.
#10: Seraphim – Ilvy
Seraphim is a Linz-based band with quite a dash of nostalgia in their music. It's not exaggerated to compare them to The Notwist, the Editors or Placebo. They just ooze indie: catchy melodies, bittersweet lyrics and a singer with the messy fresh-out-of-bed hair. Fun fact: The name for their new song Ilvy derives from the cartoon series "Wickie und die starken Männer".
Honorable Mention: We Are Scientists – After Hours
This New Yorker band makes our cover picture and really isn't underground anymore. With six albums they earned their place in indierock valhalla and are still going strong with their performance. At Waves we were intoxicated by their charme, sense of humour and some beer, to be fair. As the (inofficial) headliners, they had the whole WUK singing their hymns from the early 2000's: "One final final round cos/Time means nothing/Say that you'll stay"
Check out our 10 favourite songs of Waves Vienna 2014 and 2015.
Titelbild: (c) Markus Füxl
Artikel von Markus Füxl und Rebecca Steinbichler.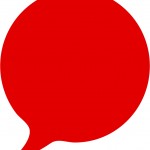 Hat dir dieser Artikel gefallen? Jetzt kannst du Mitglied werden und damit jungen Journalismus fördern! Wenn du jeden Dienstag über unsere neuen Artikel informiert werden willst, kannst du dich hier zum mokant Newsletter anmelden.