Photo Gallery: Tips for the Montreux Jazz Festival (2)
The fiftieth edition of the Montreux Jazz Festival is over. With these tips from this year's guests, first-time visitors will be well prepared for 2017. Part 2.
"Everything is so international here. You can get food and also clothes from many different countries. I bought the things I am wearing right now at the festival."
Eli: "Every night from midnight to five, there is a jam session at the jazz club with free entry. You never know what you'll get – there are always great musicians improvising and jamming together after their concerts. Last year I saw Woodkid there."
Iwona: "I've been here last year and liked it so much that I came back. Everything here is so unique – the atmosphere, the view, the music, the food… And I agree with my friend Eli that the Jazz nights are the best. It's a very intimate experience."
"If you like house / deep house, go to Studio 41!"
"If you like Reggaeton, go to the bar 'El Mundo'!"
"Swim in the lake!"
All photos: (c) Rebecca Steinbichler
---
Page 1 / Page 2 
---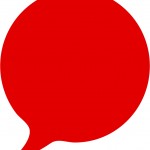 Hat dir dieser Artikel gefallen? Jetzt kannst du Supporter werden und damit unabhängigen Journalismus fördern! Wenn du über unsere neuen Artikel informiert werden willst, kannst du dich hier zu unserer Dienstagspost anmelden.