Playlist: 12 Songs You Shouldn't Listen To Alone At Night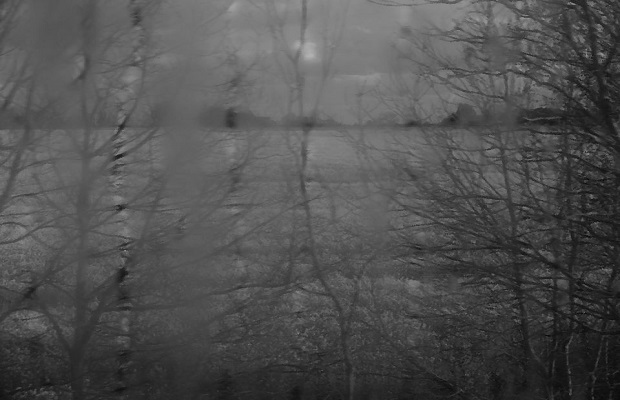 Welcome to the soundtrack of your future nightmares. Here's our playlist with the 12 scariest songs we have ever heard.
Article by Markus Füxl & Rebecca Steinbichler
Being scared isn't a particularly pleasant feeling. However, many people willingly expose themselves to fear while watching horror movies or listening to creepy music. Maybe those of us who are drawn to mystery and shock are weirdos. Or maybe we want to test our limits and actually enjoy the feeling of fearful anticipation of what lies ahead. If you are one of those people, you might like the little playlist we have put together. If you are not, you have been warned.
1. IAMX – Dance With Me
Chris Corner, the mastermind behind the electronic solo project IAMX, is known for powerful and melancholic lyrics. His songs are often somewhere between danceable electronic pop and dark rock music. This one is quite special: Haunting voices echoing between minimalistic sounds invite the listener to dance with Chris. No thank you, I think I am fine here beneath my sheets.
2. Igorrr – Tout Petit Moineau
Igorrr is the weirdest band ever – period. You can't describe the music of composer Gautier Serre, but if you had to, it would be somewhere between Death Metal, Trip Hop and baroque sounds. In Tout Petit Moineau, he samples Ludwig Van Beethoven's Piano Trio No. 1 in E-flat Major. Then it goes berserk. If your blood doesn't freeze at 2:50, you're simply not human.
3. Radiohead – Fitter Happier
Their most recognizable song is Creep. But this one gives you the creeps: Singer Thom Yorke describes it as "the most upsetting thing I've ever written". While listening to it, you certainly get why – Yorke paints a doom-laden picture of a modern man's everyday life and lets a computer voice recite the twisted lyrics.
4. A Perfect Circle – Lullaby
A Perfect Circle circles around (Bazinga!) frontman Maynard James Keenan, who is better known for his work with Tool. On A Perfect Circle's second album, Thirteenth Step, he and singer-songwriter Jarboe sing you a spine-chilling lullaby. Go back to sleep.
5. Aphex Twin – Come To Daddy
Aphex Twin is a sick man. A user on YouTube describes it a little nicer, when he says: "Aphex Twin = the H.P. Lovecraft of the internet." Come To Daddy though, is hardcore: It consists of only three twisted lines: "I want your soul/I will eat your soul/Come to daddy". The vocals plus the video will give you nightmares for days, we guarantee it.
6. Goblin – Suspiria Theme
Suspiria is the first film of Dario Argento's horror trilogy about three witches and their pursuit of world domination. The soundtrack and this gloomy piece were composed by the Italian progressive rock band Goblin. There must be something about Italy and impressive film music…
Titelbild: (c) Rebecca Steinbichler

---
Page 1 / Page 2 
---
Passend dazu…