Waves Festival: 10 Favourite Songs 2015
In case you missed the Waves Festival in between all the crazy stuff that's been going on in Vienna and therefore were not able to discover any of the 100 artists that were roaming the city, here is some consolation for you: Like last year, we put together a list of ten songs to give you a taste of this year's festival. Enjoy!
1. Golden Kanine – Climb
These six guys from Sweden create an incredible atmosphere. Their music combines indie rock and country with unusual (rock) instruments like the saxophone. While listening to Golden Kanine, chances are you'll break into tears, start a fight, or simply sing "Theeeese days were made for uuuus" out loud.
2. Ant Antic – Blood Sugar
Well hello there, future kings of Austrian indie-electronica! We're crazy excited about their debut EP Blood Sugar that only came out earlier this year. Make sure to remember this band's name (insert awkward joke about ants or alliterations here) and go see them live as soon as you can!
3. Jesper Munk – Smalltalk Gentlemen
We decided to go to Jesper Munks concert because we had been stalking him on Google Images had heard he was good. The German-Danish singer apparently knows how to sell his music but after hearing  his set, it was his strong voice and his self-confident blues rock songs that were stuck in our heads. Jesper Munk has already been compared to Jack White or The Black Keys – we agree and would like to add Henning May from AnnenMayKantereit to that list!
4. Hearts Hearts – The World Is My Oyster
Formerly known as Ford Madox Ford, these four Austrian Guys play indie-electronica with a melancholic touch in the best way. Sadly, The world was my Oyster is the only song to find online. On December 17th they will present their debut album at Grelle Forelle in Vienna. We want more!
5. Austra – Home
Austra is the band around Katie Stelmanis, a former Canadian opera singer. Besides her famous track Lose It, they produced some other stunning pieces of music packed into two albums. Katie's hypnotic voice combined with deep beats and synthpop made Austra a headliner of this year's Waves Festival.
6. Kero Kero Bonito – Intro Bonito
The recipe for Kero Kero Bonito: combine videogame music, drums, some extra noise and general craziness to glittery golden partyhats and two DJs with awesome dance moves. British vocalist Sarah raps in Japanese and English while bouncing across the stage in a pink latex dress. Meeeow!
7. Mynth – Nightlight
You've never been to Norway? Of course you haven't, you're probably a student and it's freaking expensive there. But don't worry, the Austrian twins Giovanna and Mario traveled there for you and brought the never-ending nights and melancholic atmosphere back home with them in the form of their first EP Polar Night.
8. Paper Beat Scissors –  Lawless
Imagine this scenario: A dimly lit stage, a quiet audience. Singer Tim Crabtree's captivating voice duplicated by a live loop into several layers until it sounds like a ghostly choir of the same voice, slowly filling the background of the song. Intimate, soft and intense all at the same time.
9. Odd Hugo – Kissing In The Rain
The Estonian band brought a little bit of folk, the Balkans and blues to the festival. When people describe Odd Hugo, they drop names like Andrew Bird, Beirut, Yann Tiersen or Jack White. Their eerie melodies, beautifully transported by two lead voices, will fill our autumn nights with good dreams.
10. Sizarr – Baggage Man
Even though these three guys from Germany are only in their early twenties, the word "Newcomers" seems wrong here. Since 2010, they've acquired an impressive amount of fans and have been playing their post-punk sound at important festivals such as Melt! or Dockville.
Again, we'd like to point out that choosing only ten songs out of a four-day twin-city-festival is, of course, totally subjective, limited and even random – but we'd love to find other candidates in the comment section!
Check out our Favourite 10 songs of Waves Vienna 2014 here.
Artikel von Katharina Egg und Rebecca Steinbichler.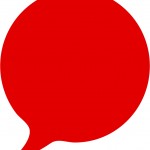 Hat dir dieser Artikel gefallen? Jetzt kannst du Mitglied werden und damit jungen Journalismus fördern! Wenn du jeden Dienstag über unsere neuen Artikel informiert werden willst, kannst du dich hier zum mokant Newsletter anmelden.